Content Writing (Content is king)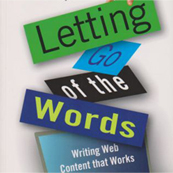 Content is the king for the SEO business. It is the main part of any web page. Good content bridges the gap between the reader and the products or services that the site wants to sell. A good content always offers the best reading experience and creates happy clients for your online business.
We understand the necessity of good contents for your space in the web. Our experts have designed the best packages in the market for the creation of best contents with rich keywords. These packages are the one stop solutions for your requirements and will keep your site at the top in the list of leading search engines.
Every business, organization, or group needs print and media content. In our digital age, the demand is even greater. As your writer, I can provide you with that content in a way that meets your time frame, goals, and budget.
Whether it's an article for the Internet, a blog post, or print content to supplement video/audio media, I can write the original content you need. I don't "cut and paste" content from other sources, and I don't waste your time and money with content that doesn't fit your project or meet your criteria.
We consider content writing as an art of selling words. Hence, we always try to focus on vital areas of your business requirements and highlight them. We produce the best, well-researched and grammatically correct contents in the market which attracts the readers and provides a wonderful reading experience. All of our contents are SEO friendly and we do not believe in repetition. We always keep a strong focus on grammar, spellings, punctuations, capitalizations, voices, acronyms and choices of words.
We have the best team of professionals for developing the contents for your website. Our expert proof readers ensure that all the contents are original and fresh without a single error. The style of writing that we follow is always what our clients want. Researches are done before creating each one of the contents to deliver the best to our clients for their content requirements.