Facebook Fan Page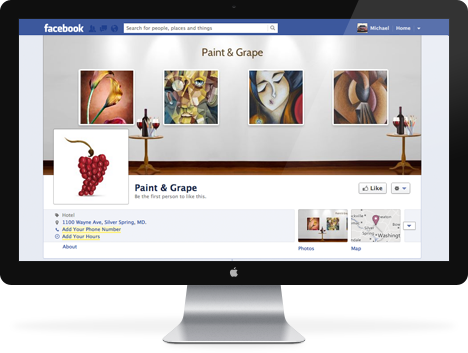 There are many advantages to using this new tool such as getting feedback and topic information from your fans but it is also a great strategy to increase your fan base. Once you have created a Question and Poll options for your fans to vote on it will be in their news feed for them to respond to. When a fan votes it adds an automatic wall post under their recent activity and then is also listed within their friends news feed with a link. Which means the Question Poll is reaching out and exposing your Fan Page to be in front of that referral market and potentially get your fan page more likes and more fans.
There are different polling options to run to increase or limit the activity of your fans and the ability for fans to invite their friends to vote – which if your question is stirring enough will provoke! Watch the video where I show these abilities in more detail and happy Polling!
CUSTOM FACEBOOK PAGES FOR BUSINESSES:
Fanpage Design Company offers creative and dynamic custom Facebook fan pages for businesses and brands seeking to grow their Facebook presence. We are experts at developing custom Facebook pages that will give you the upper hand on your competition.
Like Gates Like Gates are the golden key to increasing your fan base and generating more popularity. Hide content from non fans and give them a boost to like your page. Stop giving your top secrets away or handing out discounts left and right, instead engage with your visitors and convert them to fans to reap the benefits!
Facebook Commerce You read it correctly, we offer custom Facebook Commerce solutions. Now you can reach your customers on your fan page too! We'll integrate top leading shopping carts, build you a custom eCommerce solution, or display your current products from your website right on your Facebook fan page!
UNLIMITED Web space
Compatible Designs with dynamic flash website
UNLIMITED Products Display
"Inquiry Basket"
User-friendly Control Panel for making all kinds of changes/additions.
All changes are reflected in real-time.
Cost : Rs.14,950/- or USD $ 325
Need any help
Email:
info@greenesweb.com